byACRE is based in Denmark
Using the best of Scandinavian design, byACRE's mission is to erase any stigma associated with reduced functionality. Instead, through their innovative rollators, byACRE wants to motivate by keeping us moving with premium-quality products combined with the option of looking sharp at the same time.
byACRE Carbon Ultralight
At just 4.8kg the Carbon Ultralight is the lightest carbon fibre walker in the world. It's perfect for those who live an active life and want an easy-to-lift and strong walker.
Ultralight info
byACRE Carbon Overland
At only 6.7kgs, the Carbon Overland is a sturdy, lightweight and versatile mixed-terrain walker, with air-filled tyres making it ideal for off-road adventures.
Overland info
BYACRE SCANDINAVIAN BUTLER
The beautifully crafted indoor rollator is designed to assist you like a faithful butler. This innovative design blends into your home, assisting you with everyday life.
Scandinavian Butler info
byACRE Ultralight Accessories
byACRE Overland Accessories
A: The key differences between the Ultralight and the Overland are the wheels, weight and length. The Ultralight is 4.8kg and the Overland is 6.7kg. The Ultralight has PU/rubber mix wheels whilst the Overland has pneumatic air-filled tyres. The Ultralight is 66cm long and the Overland is 73cm. Both the Ultralight and Overland handles have a height range of 82 - 95cm. So, the Overland is a slightly larger piece of kit designed for more mixed terrain. The Ultralight is smaller, designed for urban and indoor environments. Both are very portable and both look great.
A: The inverted handles encourage you to stand more upright and closer to the frame and this encourages good posture. Joint pain can be an issue with traditional shaped handles but the ergonomically shaped byACRE handles mean you steer the walker with the palm of your hand rather than using your fingers, wrist and hand joints.
A: Yes, absolutely. People who ask this question know that it's best to walk nice and tall, which the byACRE designers have prioritised in their walking frame ahndle heights:
79-91 cm (Compact Track)
80-95 cm (Regular, Wide Track and Overland).
You'll see there's a crossover in measurements here - if you're in between the two heights and you could have either - then you might want to see what seat height suits you best: 50cm on the Small and 55cm high on the Regular.
A: The byACRE Carbon Ultralight and Overland are certified to meet ISO 11199-2:2005  
A: The Ultralight is available in Strawberry Red, Oyster White, Carbon Black, British Racing Green and Royal Blue. The Overland comes in Defender Green and Bentley Brown. The Scandinavian Butler comes in one colour - Oyster White.
A: The byACRE Ultralight comes in three sizes - Compact, Regular and Wide Track.
The Overland comes in one size, which is Wide Track.
The Scandinavian Butler comes in one size, Regular.
For the byACRE Ultralight, the Compact is for very short people or adolescents. The main difference between the Regular and the Compact is the seat height (56cm on the Compact and 61cm on the Regular). The main difference between the Regular and Wide Track is the seat width (42cm on the Regular and 47cm on the Wide Track). Some people prefer a wider seat for comfort.
More specifications are outlined on the product pages:
A: The Ultralight and Overland frames are made from carbon fibre. The other parts are made from plastic and aluminium. The wheels are made from a PU/rubber mix and are slightly soft to touch.
The Scandinavian Butler has a steel frame. Other parts are aluminium. The wheels are ABS coated with soft rubber.
A: You will need to contact the airline to find out their specific requirements and allowances. Most airlines will require you to check in a rollator as baggage, but some will let you take it right to the aircraft door.
Check out the travel cover accessory if you want extra protection for your walker.
A: Yes, we haven't met a car boot yet that doesn't like a byACRE walker.
A: The Overland and Ultralight will be shipped in one box and does not require assembly. Just open it up and away you go.
The Scandinavian Butler require the wheels to be clicked on, which is straight forward and doesn't require wheels (see the video on the Scandinavian Butler page).
GLOBAL DESIGN AWARDS FOR BYACRE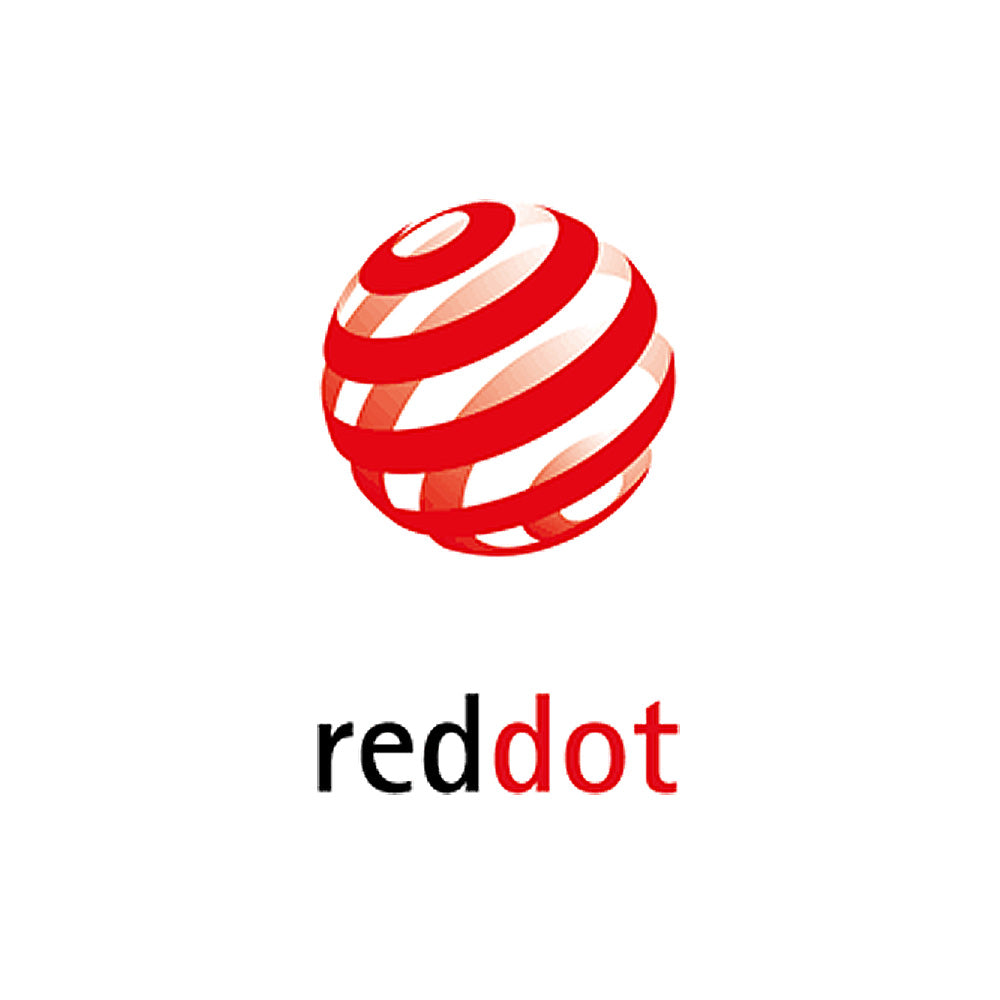 reddot Design Award
byACRE's Carbon Ultralight design was recognised when it won the reddot award - a heaveyweight recognistion sought after by the world's biggest design brands inlcuding Apple, BMW, Dyson and more!
Danish DESIGN AWARD
Denmark takes takes seriously and the Danish Design Awards only recognises the elite of Scandinavian innovation. byACRE achieved their recognition in 2017 for their unique Scandinavian Butler Indoor Walker.
iF DESIGN AWARD
Completing the trifecta, byACRE was again recognised by one of the world's most sought after design awards when they picked up an iF Design Award in 2019
★★★★★

"I purchased a byACRE walker for my mum last year. She loves it and so does everyone else."


Sam

Brisbane, QLD
★★★★★

"The byACRE Carbon Overland is terrific and has made a huge difference to my mobility. Thank you."

Terry

Sydney, NSW
★★★★★

"I love my Ultralight walker and often get asked where did I get it and how light it is. It comes highly recommended to all who enquire!"

Susan

Narrabeen, NSW
★★★★★

"I'm loving my byACRE Carbon Overland! I tend to only use it when I'm out by myself, as I feel much safer than using a cane."

Deborah 

Rural QLD
★★★★★

"I just love my 'Gucci / Ferrari' red byACRE Ultralight walker! Taxi drivers always comment on how light it is."


Helen

Mount Claremont, WA
★★★★★

"My byACRE Carbon Overland is just gorgeous. I've already had people asking me about my Overland and have passed on details of your company. I might have to go on commission! Lol. Again, many thanks for your help, fantastic communication and for importing such a elegant beautiful mobility aide."

Mandy

Adelaide, SA
Why ByAcre Walkers?
ByAcre Walkers are the ultimate solution for those seeking enhanced mobility and independences. These state-of-the-art walkers are designed to make your life easier, allowing you to move around with confidence and ease.
With their lightweight yet sturdy construction, byAcre walkers provide unparalleled stability and support. Whether you're recovering from an injury, dealing with mobility issues, or simply looking for a reliable way to get around, these walker are the perfect choice.
Featuring advanced features such as adjustable height handles, ergonomic hand grips, and smooth-rolling wheels, byAcre Rollators offer an unbeatable combination of comfort and convenience.
The byAcre Carbon Ultralight is the ultimate walker for those who value lightweight design and durability. Weighing in at only 4.8kg, this carbon fiber rollator is the lightest walker in the world, winning awards for its innovative design. 
The byAcre Carbon Overland, is the perfect choice for those who love to explore the great outdoors. With large wheels and a sturdy construction, the Overland can easily traverse even the toughest terrain.
byAcre walkers are the perfect choice for those who want to look good while they're on the move. Whether you're out and about in the city or exploring the beautiful outdoors, you'll be sure to turn heads with your stylish and sophisticated rollator. And with a range of byAcre accessories, you can customise till your heart's content
Unsure which walker/rollator is right for you? check out our walker buying guide, to ensure you get one that suit your needs.